BLUEBERRY RIPPLE MADE WITH OAT MILK
---
BLUEBERRY RIPPLE OAT MILK 
Ingredients-
Oat
 Base (Water, 
Oat
 (9.8%)), Chicory Root Fibre, Sunflower Oil, Calcium (Tri-Calcium Phosphate), Sea Salt, Stabiliser (Gellan Gum), Vitamins (B2, B12, D2). Sugar, Dextrose, Maltodextrins, Stabilizers (Guar gum, Sodium carboxy methyl cellulose, Emulsifiers(Mono - and diglycerides of fatty acids, Lactic acid esters of mono-and diglycerides of fatty acids, Mono-and diacetyl tartaric acid esters of mono- and diglycerides of fatty acid), Glucose syrup, Salt, Refined coconut oil, Potato proteins, Pea proteins, Flavourings. Vanilla flavour 4% (Sugar, Glucose syrup, Water, Salt, Vanilla (0,8 %), Flavourings, Colours (Riboflavin, ß-carotene).Blueberry ripple ( Sugar, Blueberry juice (24%), Glucose syrup, 
citric
 acid, Flavourings, Thickener: Pectin, Acidity adjuster (sodium citrate),Vegetable concentrate (Carrot, Hibiscus, Blackcurrant).
MAY CONTAIN TRACES OF NUTS & PEANUTS.PROCESSED IN A FACILITY THAT MANUFACTURES MILK PRODUCTS.
---
---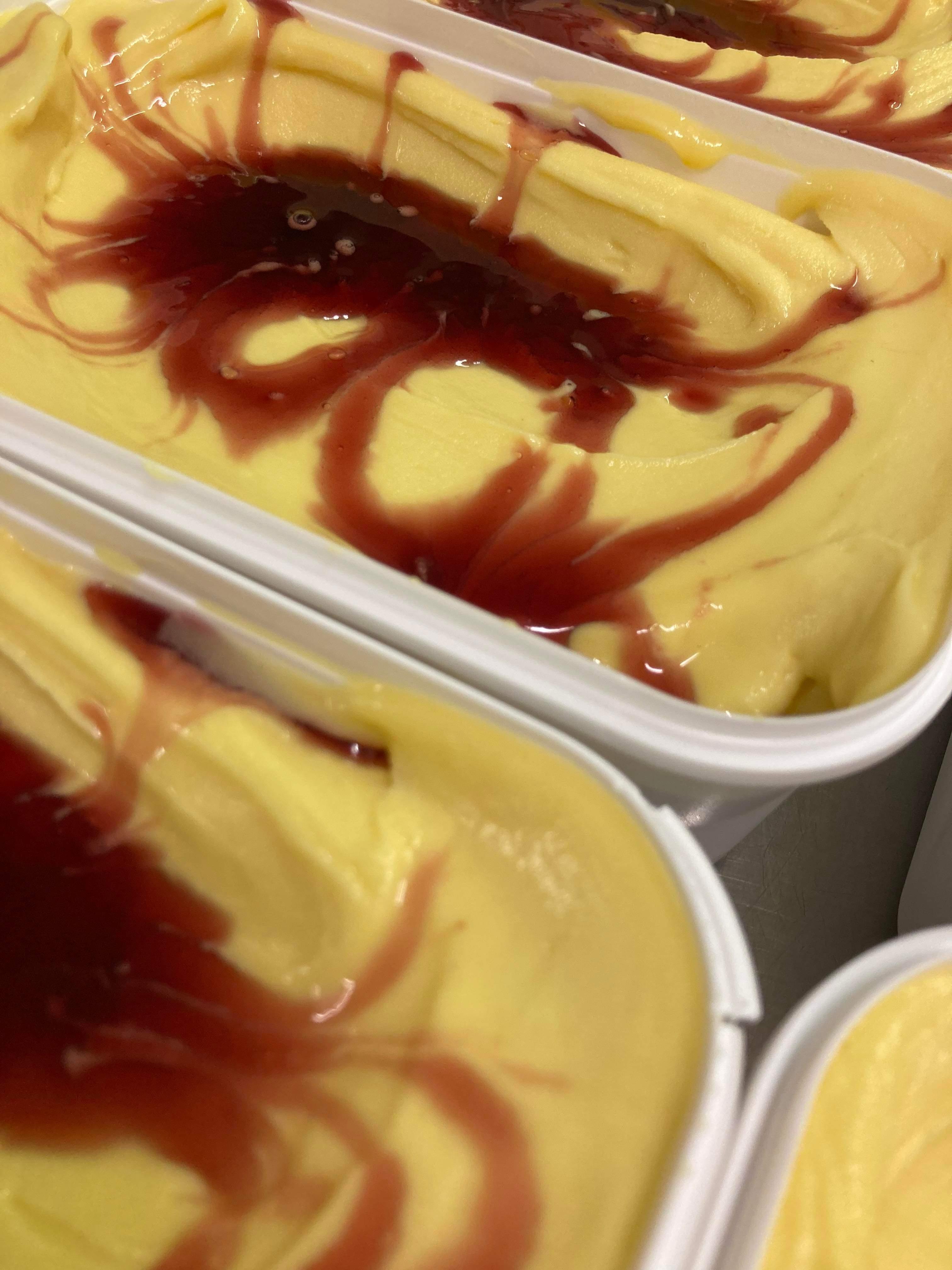 Recommend this product to a friend
BLUEBERRY RIPPLE MADE WITH OAT MILK